---
---
---

So where do I go from here?
I've stopped performing for now in hopes my body would heal and give me another run.
I've lived a very special dream for 5 decades and my highlight reel is filled with pretty cool memories. I've been blessed to have played with many incredible musicians including some living legends. I've had a good ride no matter what lies down the road and I'm grateful for it all. Thanks for playing a role in this amazing journey allowing me to live out a dream. Hope we see each other soon.
---
---
---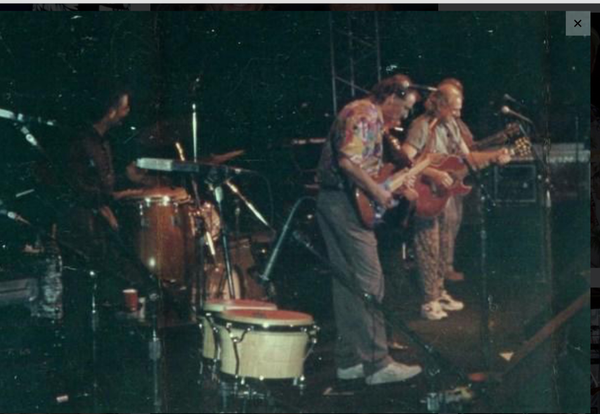 Our latest music video from Gerry Dog Walker and myself: People Are Crazy: (that's a fact!)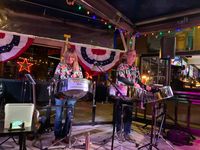 Keys in the Conch Shell recorded Wed Dec 1, 2021
featuring Gerry Dog Walker, Jackie Ayres Powers and me.
---
It's Been a Lovely Cruise
Here are just a few highlights of the past 25 plus years:

Nov 6, 1992 The Buffed Out Band Opening Act for Jimmy Buffett San Diego Convention Center. Jimmy joined my band and we all sang Havana Day Dreaming together. My folks, my son, and many good friends were there to support me. A wonderful night.
August 1994 opening act for the San Diego Padres post game beach party at Jack Murphy Stadium featuring Jan & Dean, the Surfaris, Dick Dale, the Chantey's, and the Buffed Out Band (Tim Flannery, Shaaron Hancock, Taylor Harvey, Tom Van Ourkirk and Gary Seiler)
May 23, 1993 Opening Act for Willie Nelson in Rancho Cucamonga, CA. Willie was the kindest most sincere celebrity I have ever spoken with. Such a memorable event.
Oct 13, 1995 played with Jimmy Buffett and the Corral Reefers at Irvine Meadows, CA. Jimmy gave me an autographed Gibson guitar and a video of the show. 
2000 Tahiti Shows on Cooks Bay on Moorea
2002 Gary Seiler "Living On Dreams" CD Release 
2004- 2011 Mulligan's Island Concerts on the Beach San Carlos Mexico
2005 Gary Seiler "He's Finally Living" CD Release
2005 The Pacific to Atlantic US Tour
2005 The Tahiti Tour Shows at Bloody Mary's, Bora Bora Yacht Club, Radio Bora Bora
2010 Gary Seiler "Toes in the Sand" CD Release recorded a Nashville, TN.
March 15, 2020 Gary Seiler "Turn It Up" CD Release
---
---